Melbourne 2020

FUSE Darebin festival, Infinite Thanks during Covid lockdown

October 2020: Melbournians had been living under various Covid restrictions for the past eight months, with limits including a single hour of permitted outdoor daily exercise, a 5km travel limit, and a nightly curfew. Many Melbournians experienced anxiety, loneliness and disconnection. Lockdown was particularly challenging for many LGBTQIA+ Melbournians, some of whom found themselves confined with bigoted relatives; forced back into the closet for fear of conflict; or cut off from vital peer support networks.

To boost mental health and social connections, Kaff-eine and rainbow Melbournians collaborated from their homes during lockdown, creating a special collection of Melbourne-based paintings from an exceptional point in time.

From 14-31 October, Kaff-eine shared her daily painting progress on social media. The finished artworks can be viewed at www.fusedarebin.com.au. When Covid restrictions ease, Kaff will exhibit the new paintings within the City of Darebin, as part of the national Infinite Thanks collection.

October 14: Infinite Thanks, Ruth Bader Ginsburg
Kaff-eine, Thornbury.




October 15: Prayer for the Transmonstrous
Alex, Thornbury.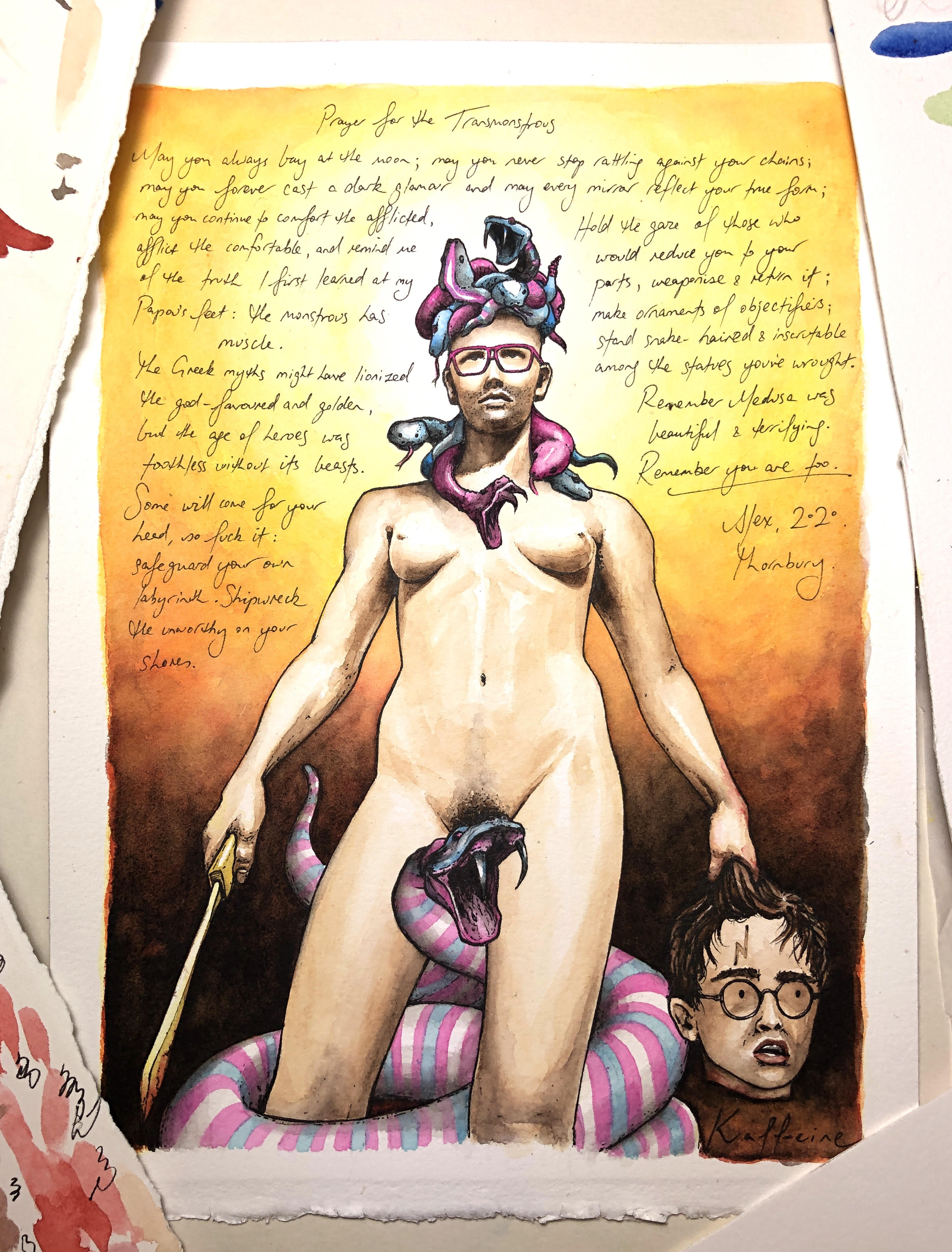 October 16-17: The Water God
Jx, In the Water.




Oct 18-19: Infinite Thanks, Saint Leasa Mann
Anonymous, Preston.




Oct 22-25: Infinite Thanks, Cher
Reenie, Melbourne.




Oct 27-31: Infinite Thanks to the entire queer art world
Romy, Melbourne.




Infinite Thanks to the City of Darebin, for supporting local artists during Covid-19 lockdown through their FUSE Funds arts grants program.