Chapel

Kaff-eine designed a temporary 'test' chapel to house the Infinite Thanks paintings for exhibition in February 2020. The chapel allowed audiences to view the collection by candlelight, in an intimate space.

The chapel was also designed to be an experimental collaborative artwork in its own right; a gathering point for the public declaration of rainbow gratitude, and a private 'confessional booth' for stories too X-rated or secret for public walls. Audiences enthusiastically took up Kaff's invitation to 'tattoo' her large outdoor characters with their messages, and quickly filled the dedicated spaces inside the chapel with private stories and drawings.

Given the success of the test chapel, Kaff-eine now plans to design, secure funding, and build a permanent, portable chapel for future nationwide touring exhibtions and ongoing audience participation.


Photo: P1xels.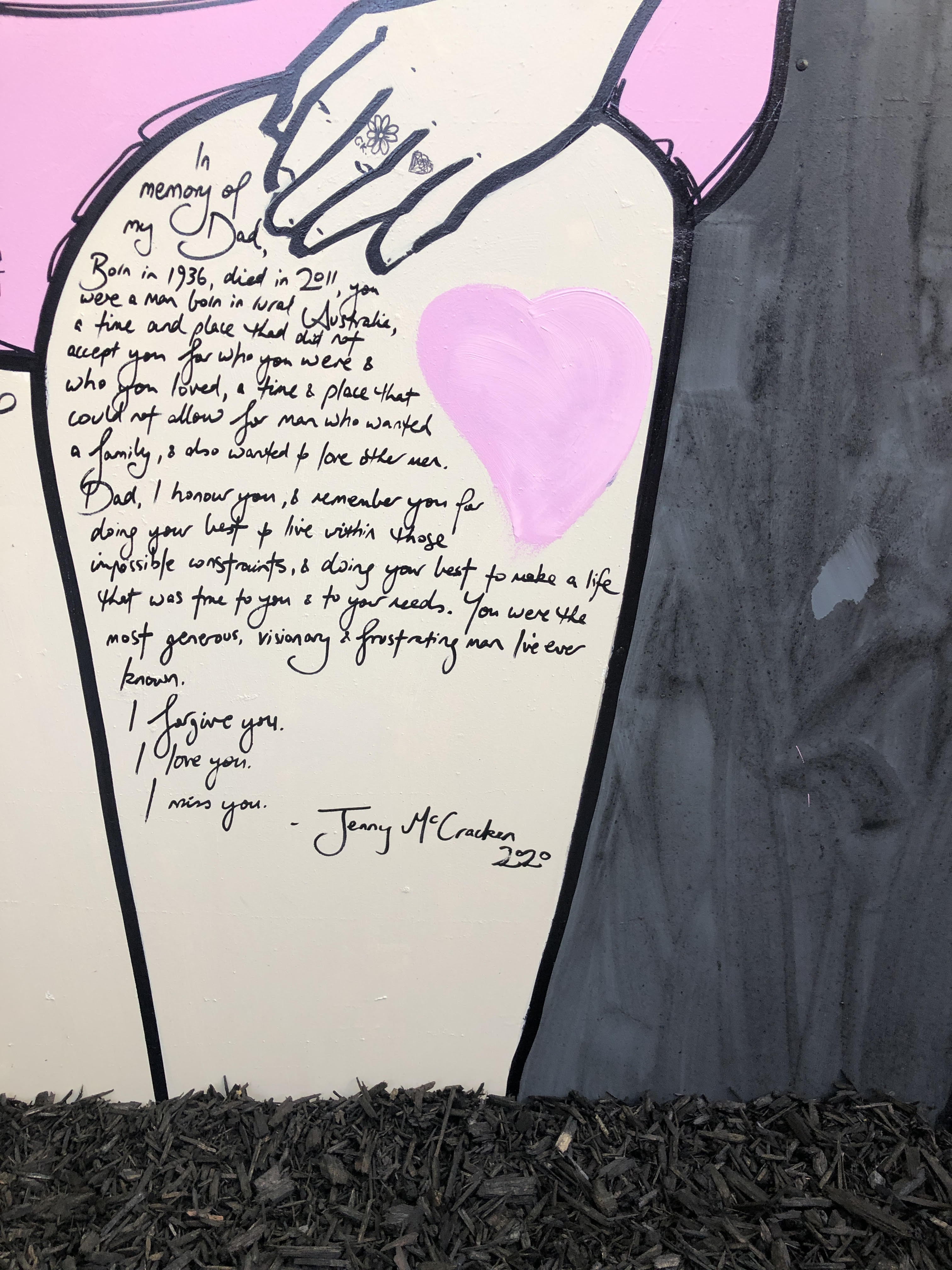 Photo: Toby.